Circularity
Powered by Algae
Algae value chains to reduce waste streams from producing industries. We develop innovative and sustainable solutions in 3 regional ecosystems in the North and the Baltic Sea.
The Nordic Aquaculture ecosystem uses industrial fish for microalgae cultivation.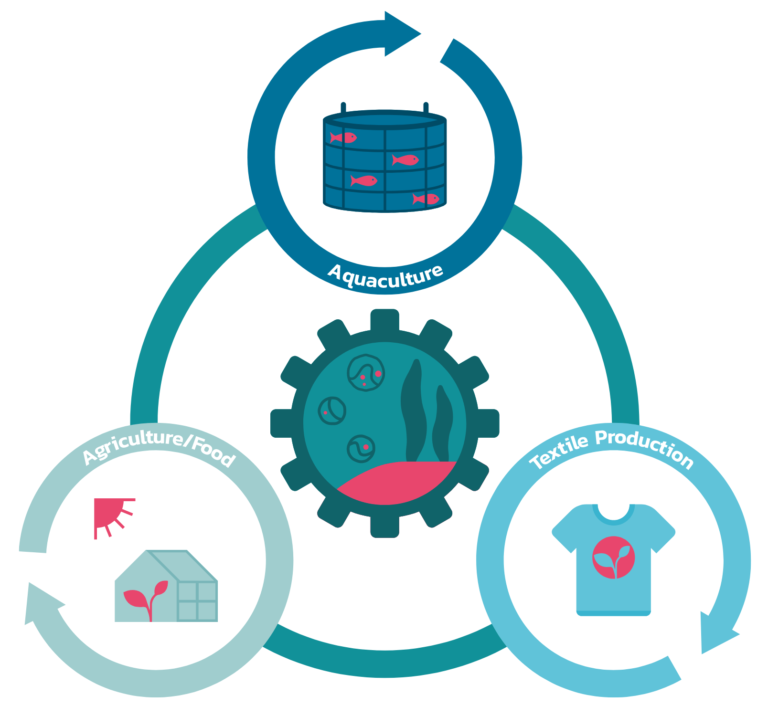 The North Sea Greenhouse ecosystem uses drain water supplied for microalgae cultivation.
The Baltic textile ecosystem works on algae-based textile colouring additives, setting the necessary research for the use of algae cultivation as a solution for laundries side streams remediation
"Our goal is to create
sustainable and circular products
from the algae value chain!"